WELCOME TO SHERATON FITNESS & SPA. WE ARE HAPPY TO HAVE YOU!
From the elevated atmosphere to the genuine people, everything you see and feel here was carefully chosen to help you relax and rejuvenate your body and mind. Our treatments are a blend of unique techniques from all over the world and, combined with our signature products, are designed to brighten your mood and look. So, enjoy the moment and let us help you recharge.
Make the most of our facilities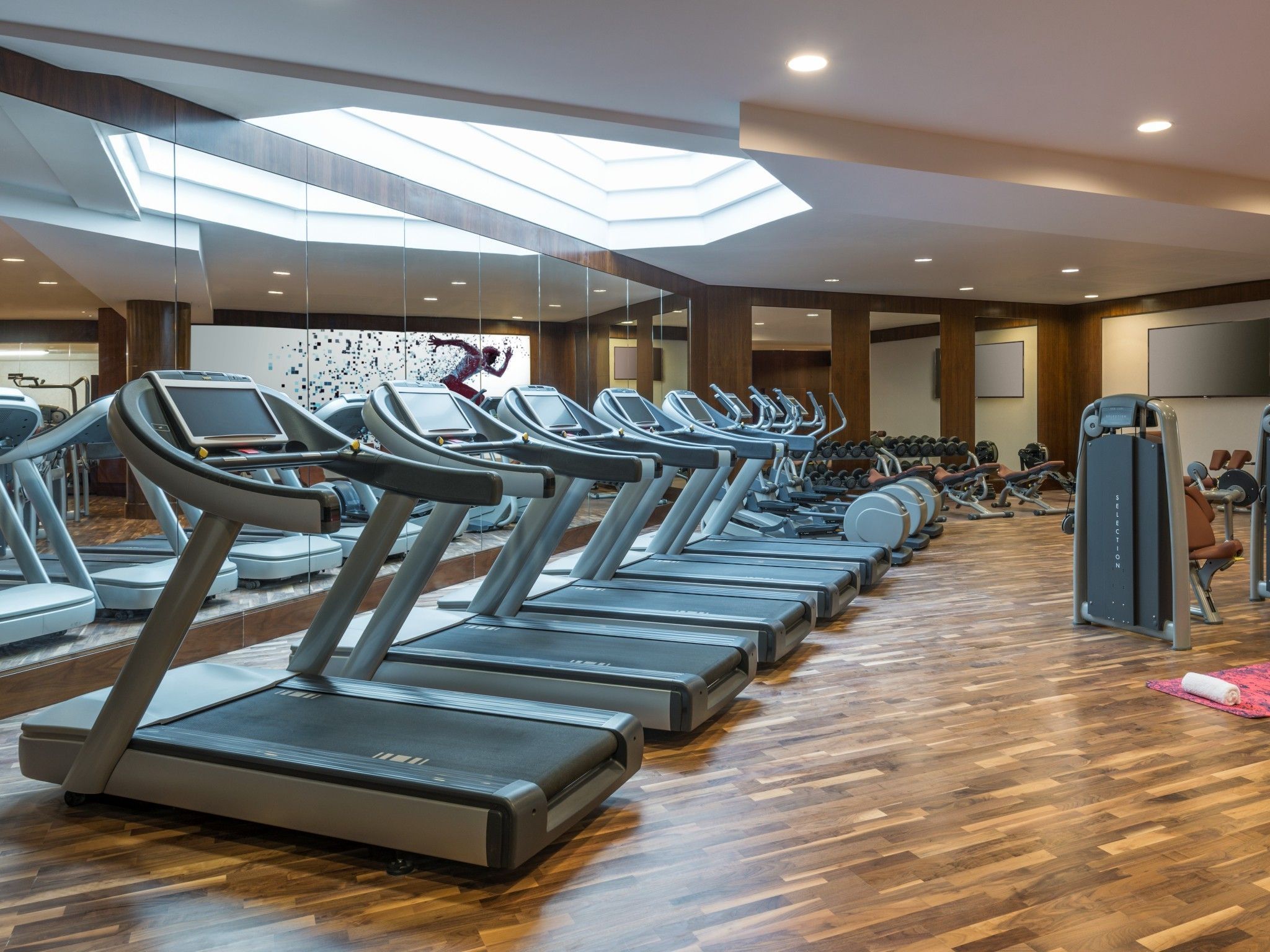 OUR FACILITIES INCLUDE:
• Ladies fitness area
• Kinesis studio
• Indoor and outdoor pool
• Sauna, steam room and jacuzzi
• Spa with relaxation area and treatment rooms
RESERVATIONS
Schedule your appointments in advance to ensure your preferred treatment or therapist is available. Bookings made on the day of service and walk-in appointments are always welcome, based upon availability. All reservations must be secured with a telephone number.
Please note that the minimum age to benefit from treatment access is 18 years.
TAKE YOUR TIME
We recommend you to arrive 30-60 minutes prior to the beginning of your treatment. Respect others by turning off communication devices before entering locker rooms and / or spa areas.
Give yourself plenty of time to enjoy the steam room, sauna or jacuzzi prior to your service. This will relax and warm the muscles which will aid in the therapeutic benefits of all your treatments.
CANCELLATION POLICY
We require four hours in advance notice for any changes or cancellations. Arriving late for a service may require us to shorten the length of your treatment, with full charges applied.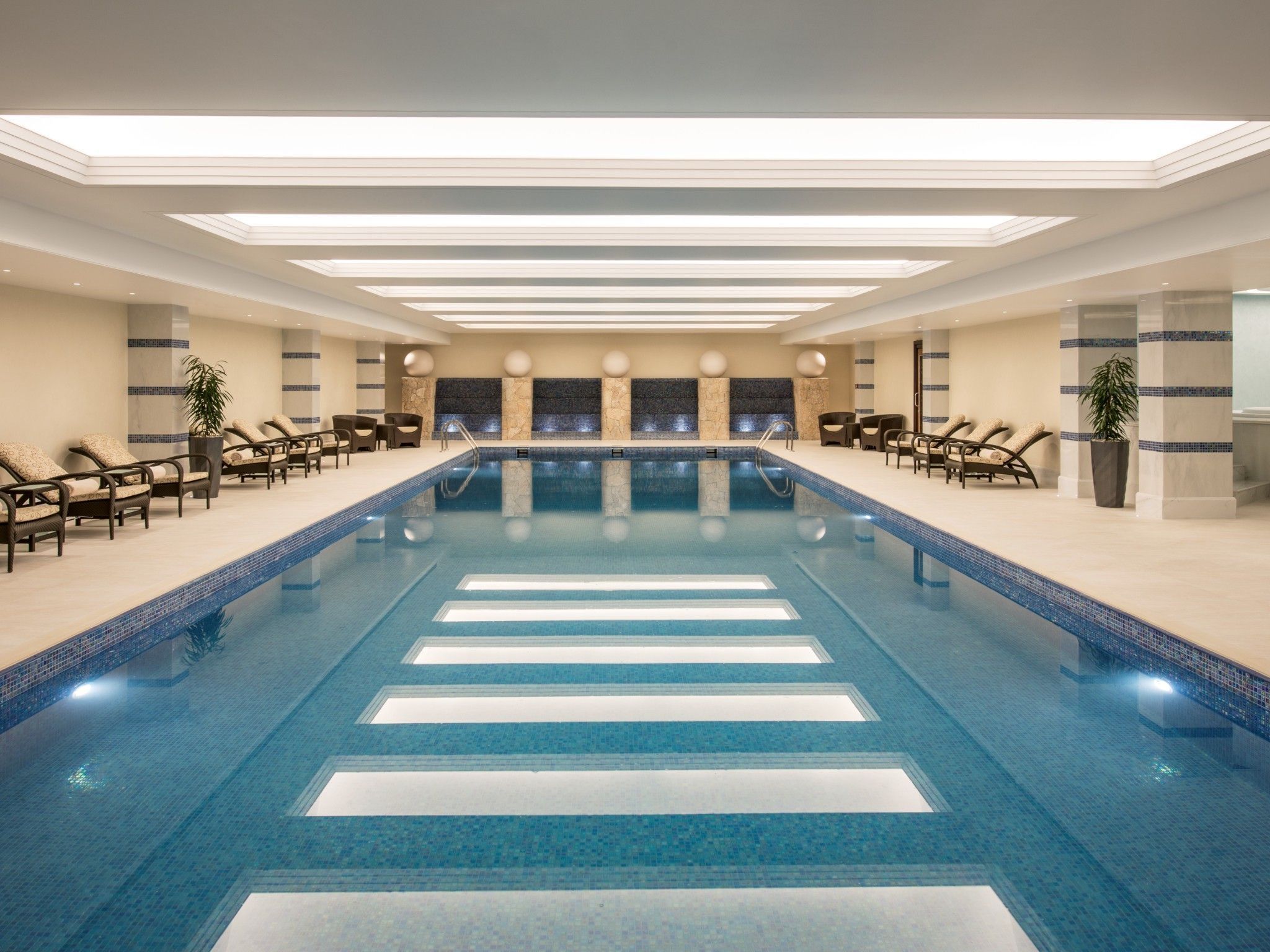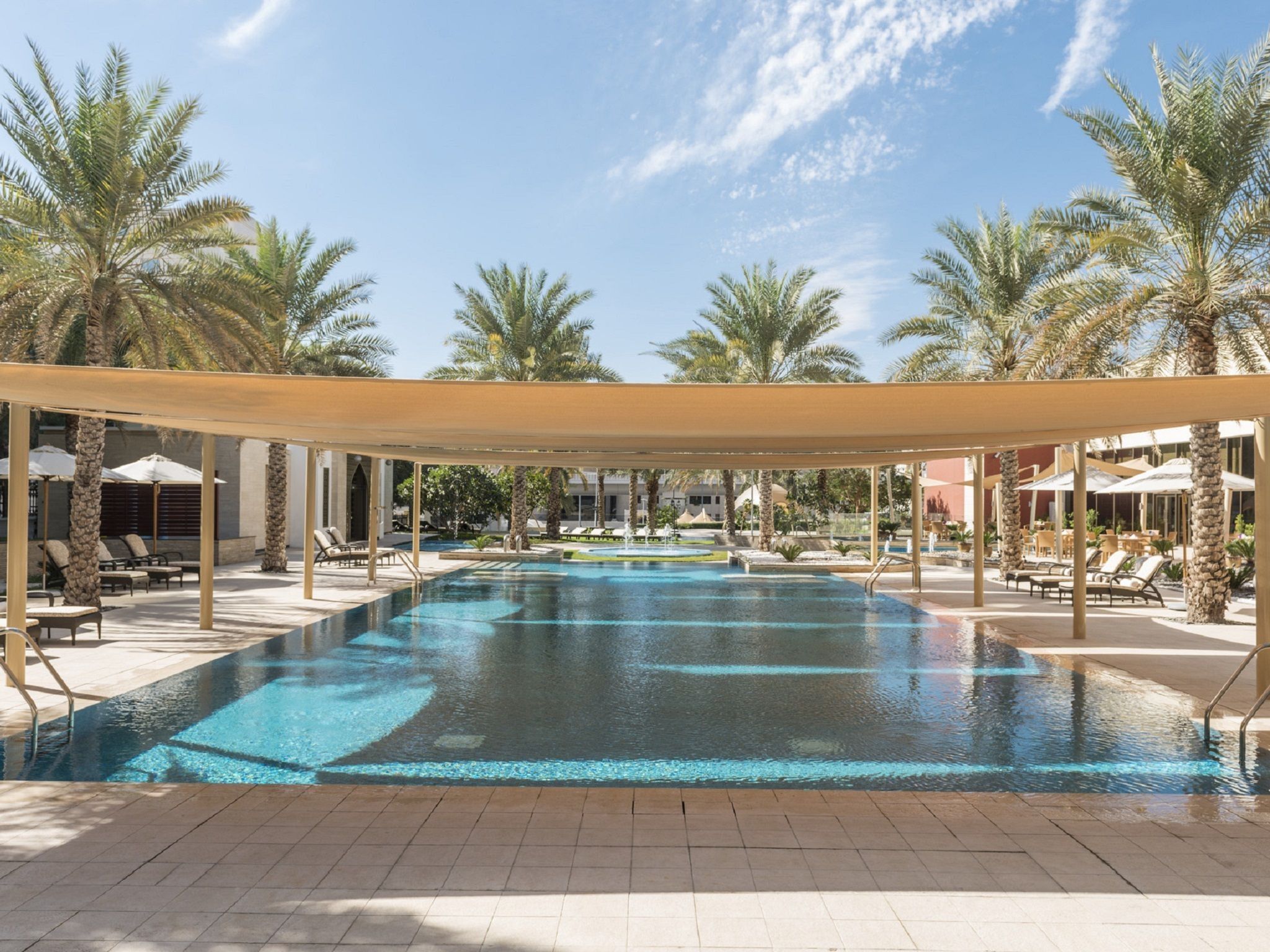 TREATMENT ATTIRE
It is usually customary to wear just your robe to your service. You will be given the opportunity to disrobe and cover yourself in privacy. Throughout your treatment, your body will be draped with linens. At no time will you be fully exposed.
COMMUNICATION
Prior to the start of your treatment, advise your therapist of the areas you would like to focus on and any areas to be avoided. During your service, let the therapist know if you feel any discomfort. Communication is key to getting full benefit from your spa experience.
GRATUITIES
Gratuities should reflect your level of satisfaction with our services and your personal providers, therefore all gratuities are solely left to your discretion.
GIFT CERTIFICATES
Give a gift to someone you care about. Sheraton Fitness & Spa gift certificates are perfect for any occasion and are available for individual treatments, specially designed bridal packages or predetermined denominations.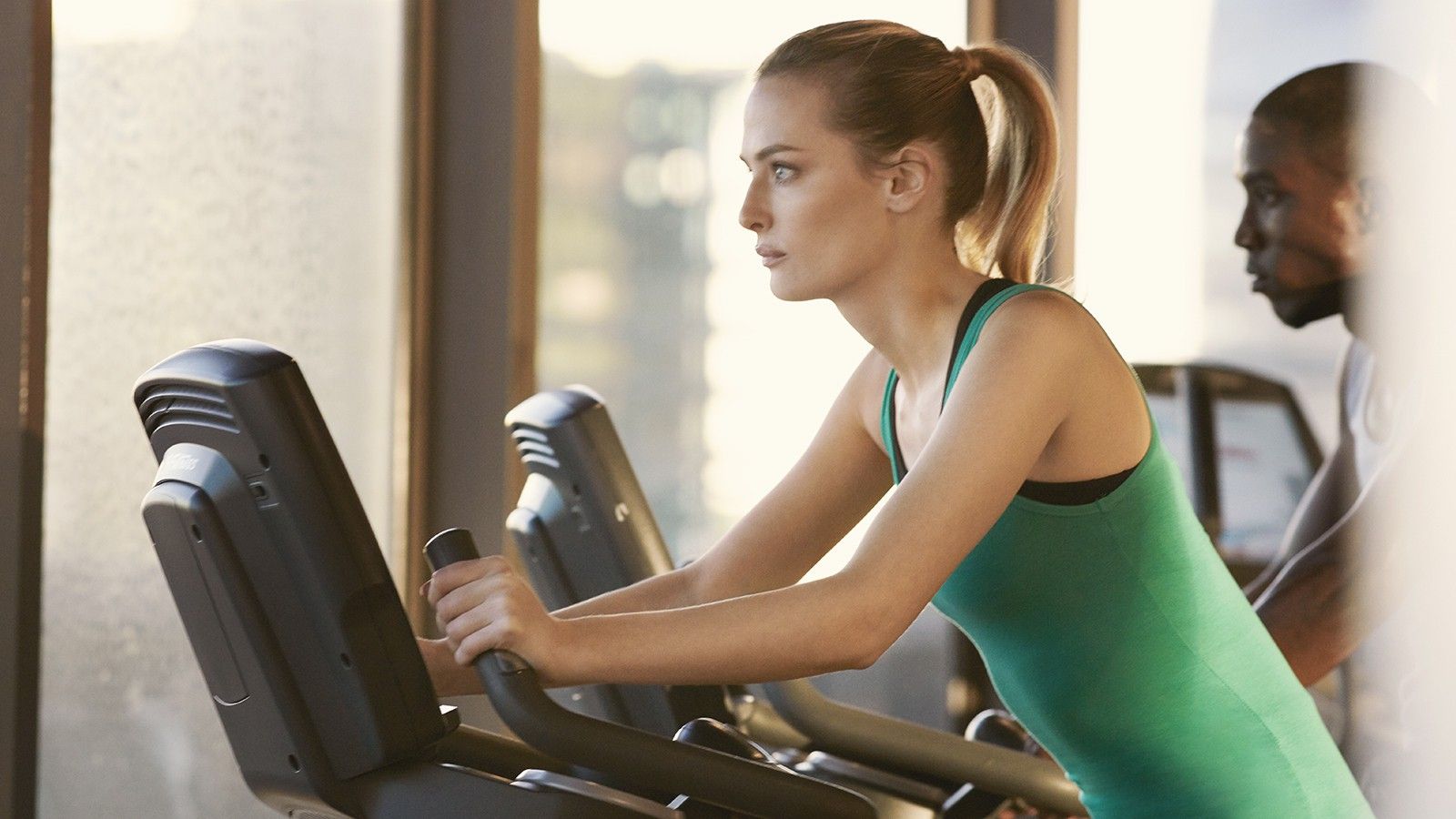 Massages
Our Signature Massage - OMR 55 for 90 mins / OMR 35 for 60 mins
Based on the western concept of anatomy and physiology, this classical massage incorporates varied pressure, from gentle-to-medium, along with fluid techniques to release knots and tensions. Relaxing effleurage and long flowing movements effectively relax the body and mind.
Hot Stone Massage - OMR 60 for 90 mins / OMR 43 for 60 mins
Float and melt away your tension with the unique hot stone massage, a therapy which goes beyond the physical feeling. It allows you to experience a personalized connection with nature while offering you a sense of profoundness and sacredness to enter a deeper sense of relaxation, health and well-being.
Aromatherapy Intuition Massage- OMR 55 for 90 mins / OMR 40 for 60 mins
Indulge your senses by selecting one of the essential oil blends in this aromatic massage. It uses rhythmical techniques to relax the deepest tension in the gentlest way with the aim of restoring balance and calm.
Deep Tissue Massage- OMR 60 for 90 mins / OMR 41 for 60 mins
An effective massage using firm pressure to dissolve aches and strains due to stress as well as knots in your muscles. It is highly recommended for sport enthusiasts after an intense workout. To increase the stimulation and energy level of this massage, the oil is applied through the therapist's hands, elbows and forearms.
Balinese Massage - OMR 55 for 90 mins / OMR 35 for 60 mins
An authentic massage derived from Indonesia which has been carried down from generation to generation as a therapy for body ailments. Combining acupressure, thumb pressure and skin rolling with firm but smooth flowing movements, it re-awakens the senses and induces a state of calm.
Pre-Natal Massage- OMR 40 for 60 mins
Relieves many of the discomforts associated with pregnancy, such as head- and backaches, stiff neck, leg cramps and swelling. This massage is not recommended during the first trimester of your pregnancy.
Sensory Foot Massage - OMR 30 for 60 mins
Experience in unparalleled luxury the deeply relaxing ritual of an authentic, traditional foot massage. This ancient art of healing applies pressure points on your tired feet to release tension, reduce fatigue and to improve the physical balance of your entire body. It will leave you with a feeling like you are walking on air.
Revitalizing Head Massage - OMR 25 for 30 mins
Leave the world behind with this soothing head, scalp and neck massage. Designed to renew your focus, the stress and the tension of an exhausting day will simply melt away. An ideal add-on treat after a facial.
Back, Shoulder & Neck Massage - OMR 25 for 30 mins
A quick massage to re-energize, to loosen muscular tension and to alleviate back- and neck aches. This express massage is ideal to unwind after an intense working day.
Leg & Feet Massage - OMR 25 for 30 mins
Put your feet up after a long shopping- or sightseeing tour: The therapist will focus on both, feet and legs, especially the calves' area, to diffuse the feeling of tiredness after an active day.
Facials
Option Universe Facial - OMR 45 for 60 mins
Option Universe is a basic facial, which offers a wide range of products for every concern you may have. Our therapist will choose the products based on your skin type, leaving it flawless and nourished.
"Advance Spot Correction" Treatment with Timexpert White Facial - OMR 65 for 75 mins
A complete anti-ageing treatment line capable of preventing, balancing and correcting the appearance of dark spots, created especially for hyper-pigmented and dull skin. It includes the innovative and effective Melanolight Process technology, an exclusive, unprecedented improvement of Germaine de Cappucini for treating hyper-pigmentation. It works intensely before, during and after the formation of dark spots.
"Vitality & Luminosity" Treatment with Timexpert C+ Facial - OMR 55 for 60 mins
A complete facial treatment that effectively works against skin ageing and removes visible signs of depigmentation. With the help of the Ume extract, which is rich in Vitamin C, it inhibits the signs of glycation.
Purexpert Treatment Facial - OMR 45 for 60 mins
If you are tired of the excess oil and sebum on your skin, this is the best choice for you. With our Purexpert treatment which works in 3 gestures, it will reduce pores, restore skin perfection and hydrate the skin leaving it matte.
Hydracure Treatment Facial - OMR 50 for 90 mins
Hydracure is the first professional hydration facial that takes into account both, skin type and climate. Created for protecting the skin from dehydration by promoting its natural resistance against the signs of premature ageing.
Body Treatments
Lipo Stock Extreme - OMR 50 for 60 mins
First anti-cellulite treatment with anti-oxidizing action that works firmly and in record time against accumulations that disfigure the silhouette.
Works as a powerful lipo-reducer, clearly minimizing cellulite and visibly refining the contour of your body.
It includes a natural fragrance that combines the reducing action with the sensation of well-being.
Cellu-Program - OMR 50 for 90 mins
Maximum anti-cellulite activity thanks to more than 20 active ingredients, and the application with an exclusive massage system that remodels milliliter on abdomen, waist, hips, thighs and knees. A new cosmetic approach in two steps, whose composition with infused oils and plant extracts have been rigorously studied and work to act in each of the phases of formation of cellulite.
Magisterial formulas that focus firstly on liquid retention and fat deposits and lastly on the progressive loss of skin tone.
Marine Scrub - OMR 15 for 30 mins
A body exfoliating with oily texture that hydrates, nourishes and smoothens the skin combined with water from the sea of Brittany and algae extracts which provide the skin with suppleness, tone and protection.
Spa Gold Therapy - OMR 65 for 60 mins
Maximum glamour and sophistication in a revitalizing body therapy based on "marine gold" that envelopes the skin in a subtle golden veil through a nourishing wrap and an exquisite emulsion of Golden Nectar. A stimulating, invigorating and unique spa experience.
Vit C+Supreme (TimExpert C+Body) - OMR 50 for 75 mins
Firming treatment with high nourishing power that provides the skin with new youthfulness by means of an exclusive exfoliation with orange-peel particles, together with a creamy wrap that covers the skin with delicate luminous micro-pigments.
Types and Membership Fee:
Single 3 Months 300 OMR Couple 3 Months 500 OMR
Single 6 Months 550 OMR Couple 6 Months 850 OMR
Single 12 Months 1000 OMR Couple 12 Months 1400 OMR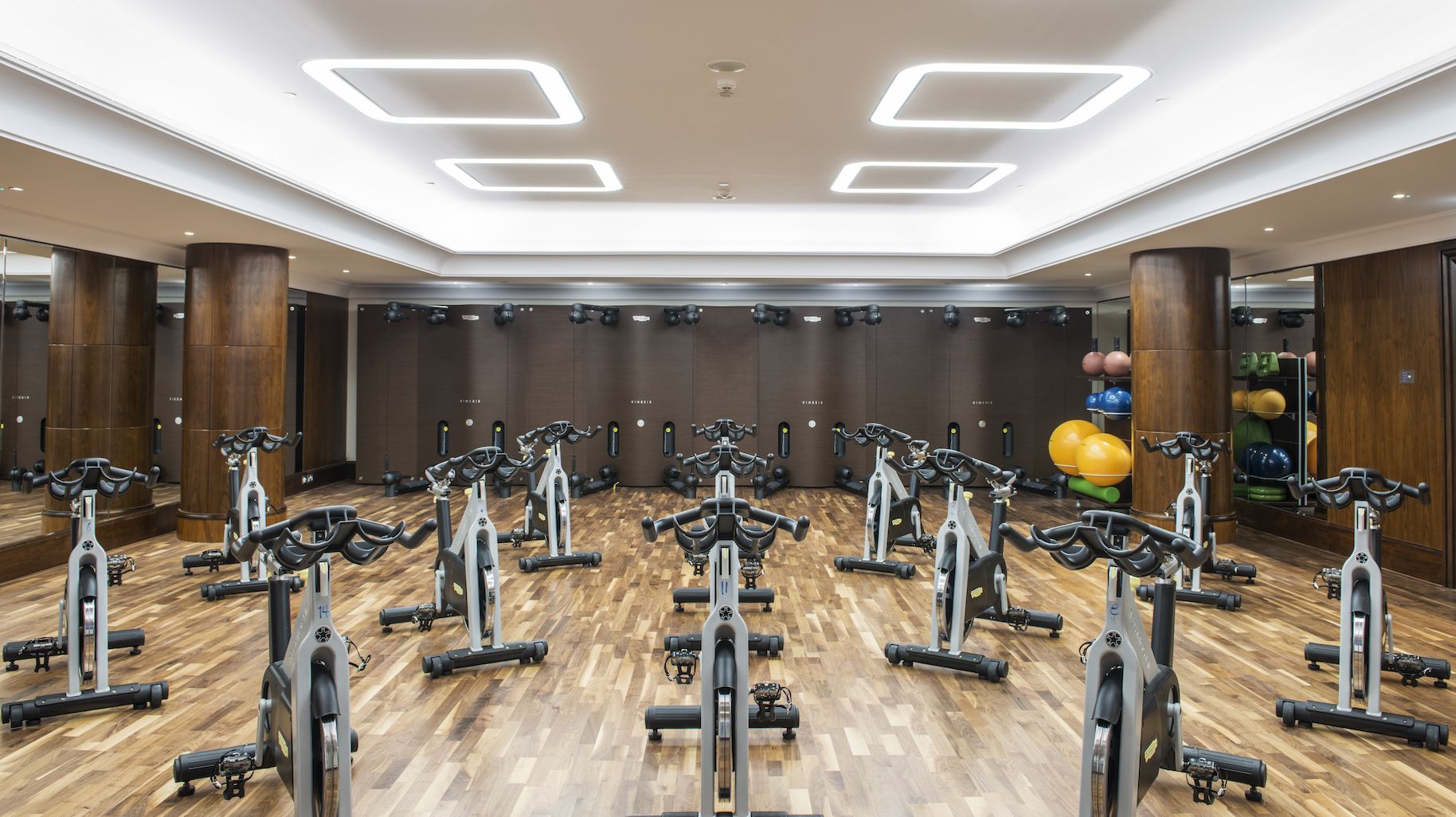 Membership Package:
Membership with Sheraton Fitness & Spa at the Sheraton Oman Hotel entitles the member to receive the following benefits (membership card to be presented for verification and discount purposes):
Full access to the Sheraton Fitness facilities comprising of:
Mixed fitness area
Ladies fitness area
Indoor and outdoor pool
Indoor jacuzzi
Sauna and steam room
Access to kinesis room (subject to availability)
20% on spa treatments, not valid in conjunction with other promotions
10% on food only, in conjunction with Starwood Preferred Guest (SPG) program, in the following restaurants and lounges: Courtyard (except breakfast, theme nights, brunch), Asado, Pool Lounge & Tea Library
10% room discount on best available rate (subject to availability)
30% on group classes
20% on personal training
20% on laundry

2 Complimentary 30 mins. Signature Massage for 6 Months Membership
4Complimentary 30 mins. Signature Massage for 12 Months Membership

5 guest day passes for Single, and 8 guest day passes for Couple (only for annual membership) allowing your invitee to access the facilities for a day. You are kindly requested to accompany your guest during the visit.
Complimentary WiFi connection around the Sheraton Fitness & Spa area.
Ladies Day: Exclusive access to the indoor pool, Mondays through Wednesdays from 09:00 hrs. to 12:00 hrs.
Private lockers are available for rent upon request.
For booking enquiries please call +96822364101 or +96822364102.
All prices are in Omani Riyals and subject to prevailing government taxes and service charge.