Be Ready for Summer at the Sheraton Fitness and Spa!
View our Special offers for both Adults and Kids below
Time Expert C Treatment
During the summer when there is an increase in sun exposure and free radical activity is at its highest, using Vitamin C is a must. Vitamin C treatment to the face and body works as an antioxidant, helping to regenerate, moisturize and illuminate the skin. These innovative treatments will leave your skin ready for whatever summer has in store.
Reward yourself with a 2-hours treatment comprising of a Time Expert C Facial and Time Expert C Body for 90 OMR only: You will experience a complete facial treatment that effectively works against skin ageing and removes visible signs of depigmentation as well as an exclusive exfoliation with orange-peel particles, together with a creamy wrap that covers the skin with delicate luminous micro-pigments for the body..
Usage of the spa-facilities will be complimentary for you plus an exclusive 10% discount on our retail items.
Summer Skin Special
Now is the perfect time to get rid of old, dry skin and get glowing for spring.Book a facial or body treatment and we will give you an incredible 15% discount on the total price.
Relaxing by the pool prior to your appointment will be complimentary for you.
Massage Happy Hour
When is the best time to treat yourself? Join us daily between 10:00 AM and 3:00 PM for our massage happy hour and avail of a 30% discount on our advertised rates. What are you waiting for?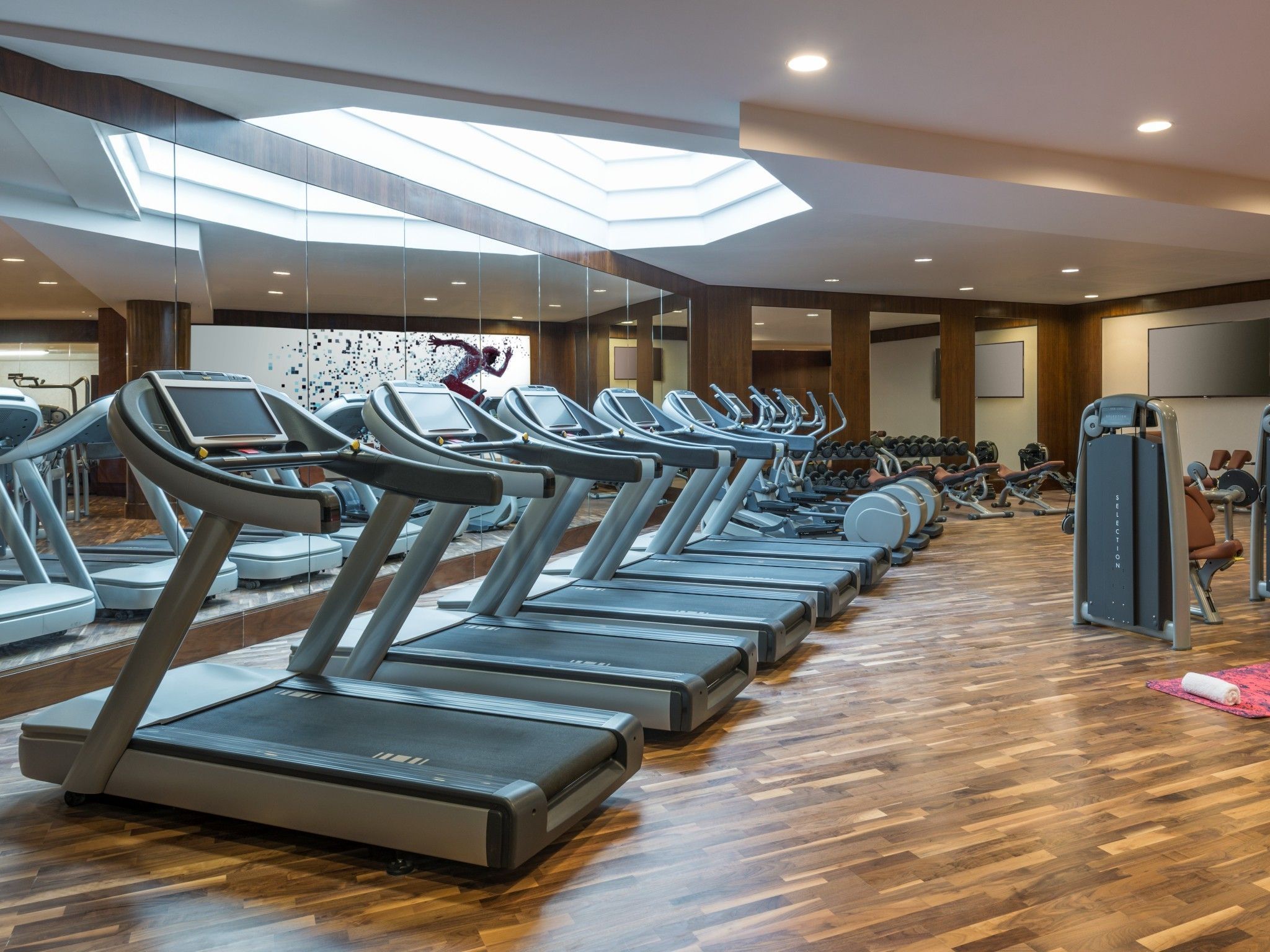 Sheraton Fitness and Spa Membership
Worry about getting in shape for your summer holiday..? We have the perfect solution for you with our 1 month membership offer, the ideal way to ease into a summer regime without the long-term commitment! Our facilities include, next to a spacious gym with natural daylight, an area dedicated for ladies, kinesis studio, steam bath, sauna as well as indoor and outdoor pool.
1 Month Single Membership – 150 OMR
1 Month Couple Membership – 250 OMR
Day Pass Offer
Go on a short escape in your own city by benefitting from a 10% discount on the below day passes:
Pool and Gym Access - 15 OMR
Pool Access - 10 OMR
Ladies Day - 10 OMR
Buy a bundle of 10 accesses and get 4 day passes for free!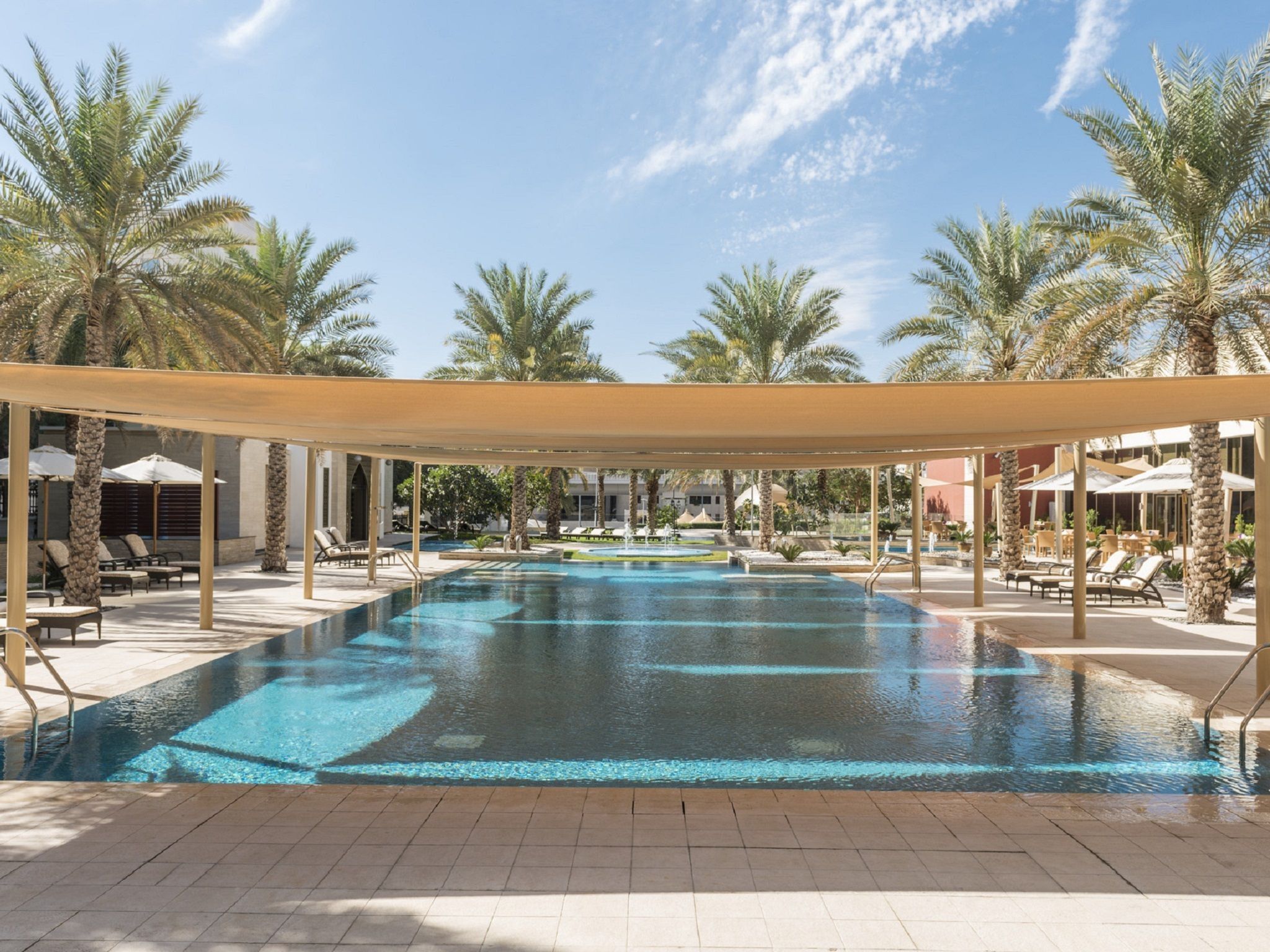 Summer Swimming Academy
Upon popular demand, the Sheraton Fitness & Spa launches group swimming. Classes will be held at our shaded outdoor pool. Our team of dedicated and child-friendly lifeguards with swimming teaching experience will be conducting the classes.
When: Tuesdays and Wednesday
Time:

3 pm - 4pm (4 - 6 years). Minimum of 5 kids per class
4 PM to 5 PM (7 - 10 years). Minimum of 5 kids per class

Charges: 7 OMR / child
Buy package of 10 sessions for 60 OMR only
The Japan Karate Association (JKA) Academy
Looking for a school that adheres to the original principles? The purer the teaching, the more your child stands to gain. The JKA is the world's largest and most prestigious karate organization. Their mission is to promote this way of karate, ensuring that it remains true to the philosophical precepts upon which it was founded. The kids will learn the fundamental skills as well as increase their confidence, self-discipline, physical coordination, balance and flexibility. Our very own karate instructor Wilson 4th Dan JKA will be conducting the class.
When: Friday and Saturday
Time:

3 - 4pm (7 - 10 years). Minimum of 6 participants per class
4 - 5pm (11 - 15 years). Minimum of 6 participants per class

Charges: 5 OMR / child
Buy package of 8 sessions for 30 OMR only